Go to Policies > Data List. Here you will need to add the following IP addresses:
109.108.147.96
109.108.147.64
109.108.147.65
109.108.147.66
109.108.147.136
193.25.100.153
Call the list 'SATT'.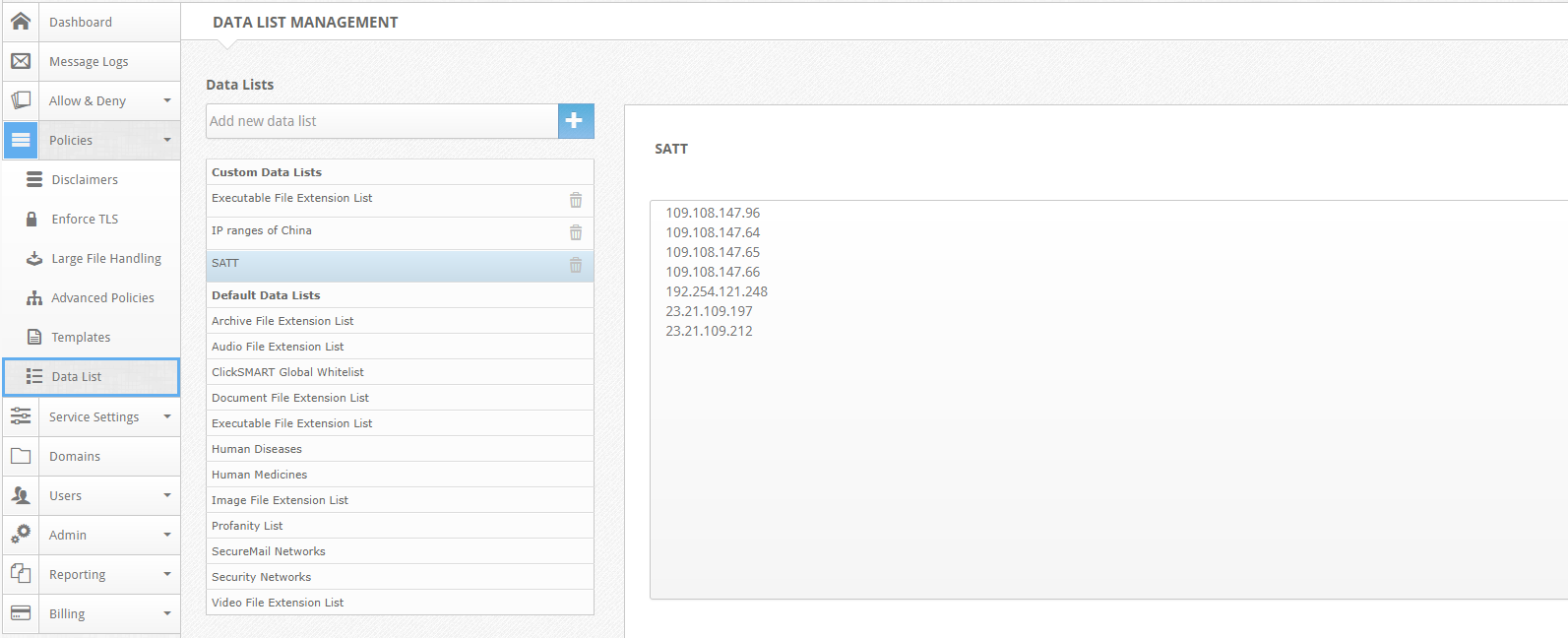 Now go to Policies > Advanced Policies. Create a new policy called 'SATT'.

Set the policy up using the below configuration. Once complete, add the policy.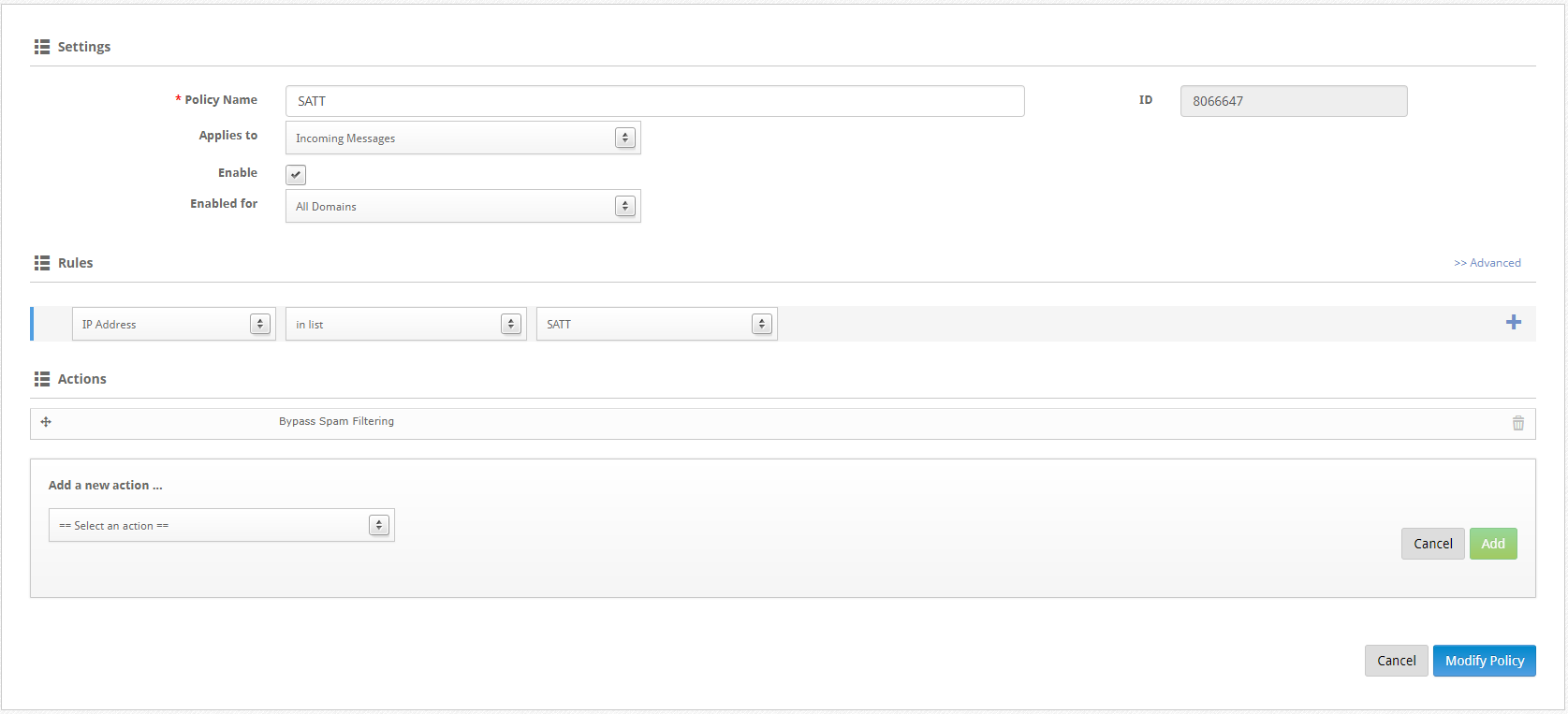 To be sure that the emails will get through, please also allow our sending domains.
Go to Allow & Deny > Allow List > Account Level.
On the right hand side, enter the domain: csatraining.online and click add.

Repeat this for each of these domains:
Csatraining.online
Csalearn.co.uk
gdpreducation.co.uk
csawhitelisttest.co.uk
URL Rewriting Bypass:
Go to SERVICE SETTINGS > Phishing Protection > Allowed IPs/Domains > +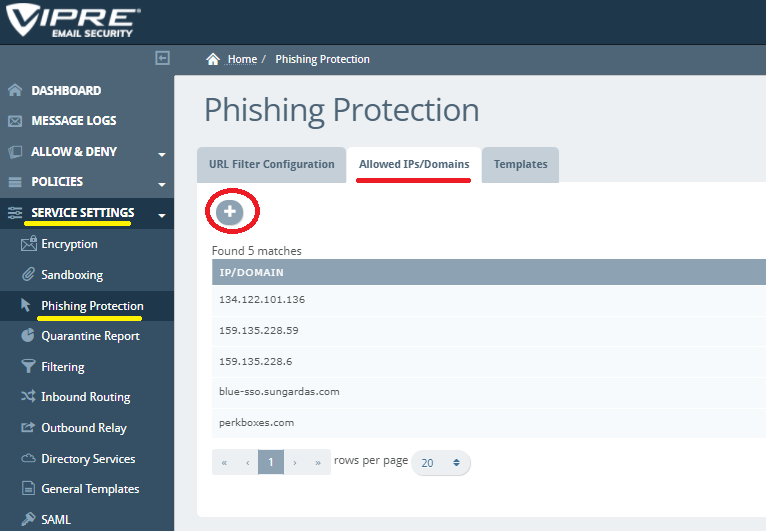 In the IPs/Domains section, add the CSA URLs, each on a separate line.
DO NOT add IPs as they will not work, you must add the URL domains.
Csatraining.online
Csalearn.co.uk
gdpreducation.co.uk
csawhitelisttest.co.uk