ESET Remote Administrator – 'Potential Phishing Attempt'


Log into ESET Remote Admininstrator.
Go to Admin > Policies.
Select your policy for the client computers. Click Edit.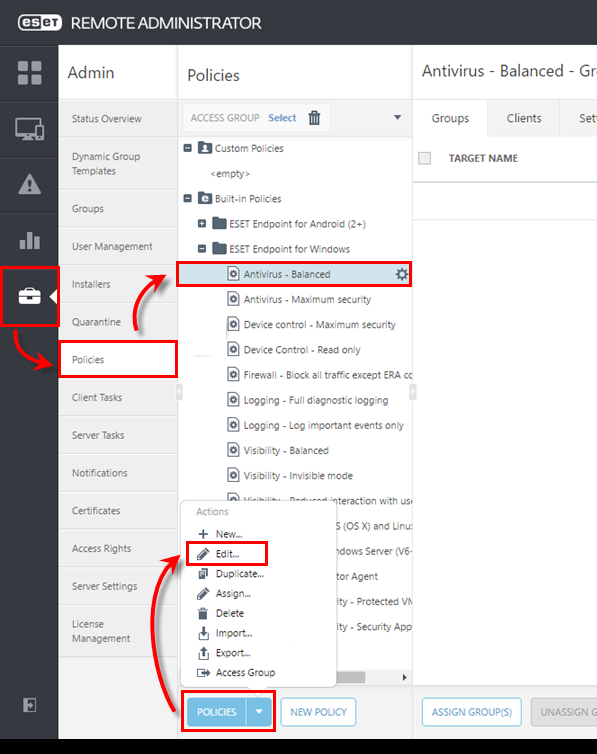 Expand Settings.

Then go to Web AND EMAIL > Web access protection > URL ADDRESS MANAGEMENT > Address list. Click Edit.





Select 'List of addresses excluded from checking'. Click Edit.



Add in all of the below domains. Note – they need to be added as *domain/*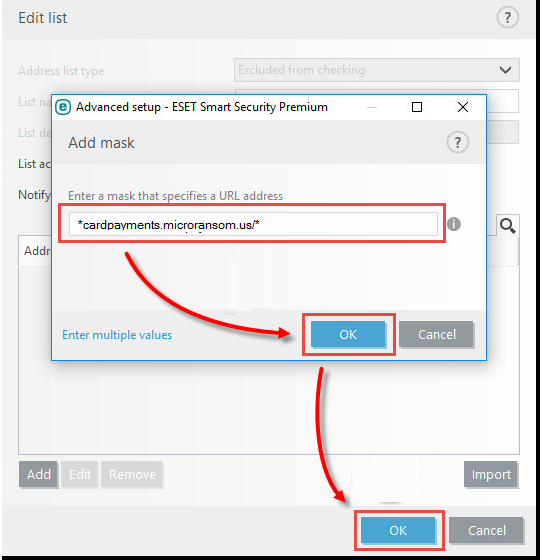 The domains are :
*csadonotclickme.co.uk/*
*csadonotclickme-simulatedmalware.co.uk/*
*csadonotclickme-simulatedransomwaredownload.co.uk/*
*csadonotclickme-simulatedcatchpassword.co.uk/*
*csadonotclickthis.co.uk/*
*csaoopsyouclicked.co.uk/*
*csaphishtest1.co.uk/*
*csaphishtest2.co.uk/*
*csatraining.online/*